Star Workshop Nebula Stickers Set (11204)
Smart Store   — магазин умных вещей.   У наc есть всё для того, чтобы ...
Mastercard
Visa card
Paynet Wallet
Please sign in so that we can notify you about a reply
Description
It fully includes:
Sticker collection album
A story of six characters
350 stickers
150 stickers applicable in the album
2 washi rolls
5 Gel Pencils The Story of Isadora's Star
Colorful instruction manual
Note: For perfect packaging, use the large Nebulous Stars 51x36 cm box - 11903 - link .
Specifications
Video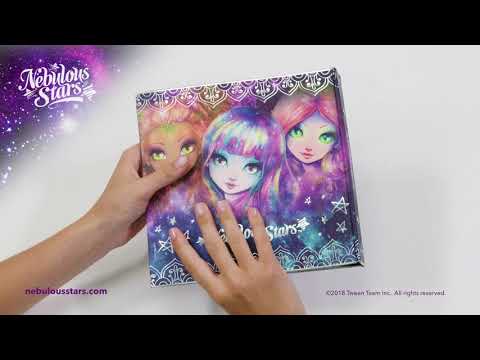 Nebulous Stars Набор стикеров "Звездная мастерская" (11204)
Открой для себя мир космических наклеек и воссоздай причудливую вселенную твоих любимых звезд! В наборе "Звездная мастерская" ты найдешь альбом для коллекционирования стикеров, большое разнообразие стикеров и цветных наклеек, гелевые ручки с волшебными чернилами. Отправляйся в увлекательное путешествие по бесконечной галактике вместе с девочками-звездочками Nebulous Stars!